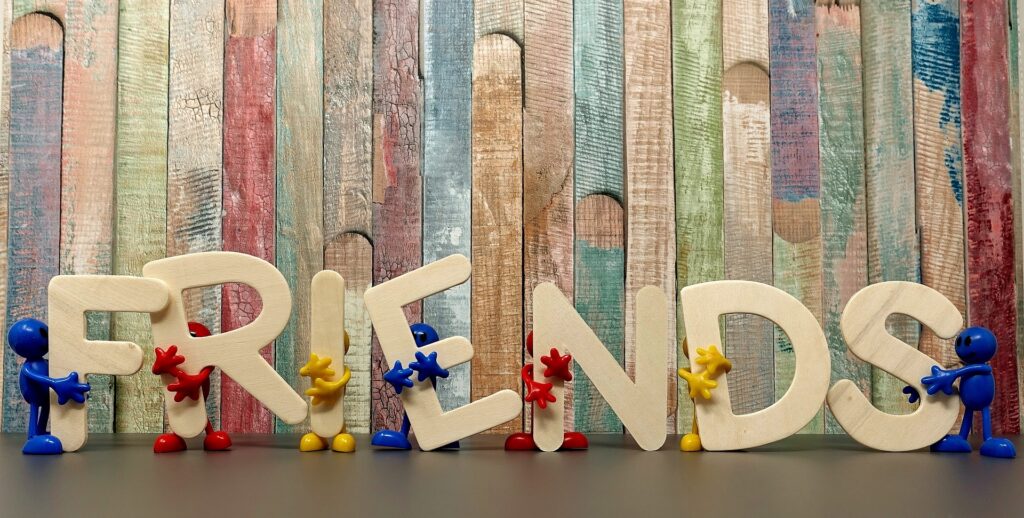 One of the most effective ways to make new friends at school is to suggest that you do something outside of school with someone. This may seem like a small thing, but it can go a long way in developing your relationships. It doesn't have to be a big party, but it can be as simple as planning a fun activity together.
This post shares tips on how to make good friends at school.
Find People With Similar Interests
One of the best ways to make friends at school is by finding people who have similar interests to your own. It is important to find out more about the people in your school and make an effort to get to know them better.
However, don't just start chatting with people you like – make sure you do it the right way. For example, ask them what they like to read or what they think about school.
Join Clubs and Events
Another great way to make friends at school is by joining clubs and events. If you enjoy reading, you can join a book club or attend public readings. You can also find other bookworms in your class and strike up conversations with them.
Academic clubs such as debate teams and math quiz teams are also good places to find friends. Most importantly, you must be yourself around your friends. If you constantly check your phone or social media, you send a message to others that you don't want to socialize with them.
If you don't make yourself available to the outside world, they will not listen to you when you try to make friends with them.
When you find someone with a similar interest, you're more likely to make friends with them. This is especially true if you have a child who likes the same things as you. It's not enough to find someone with similar interests, though. The trick is to create a social situation where both children feel comfortable.
Join Campus Organizations
Joining student organizations on campus is a great way to meet new people and build a community. Many organizations have ice-breaker activities and regular meetings. If you are new to college, joining one of these groups will help you adjust to your new environment.
These groups can also help you learn more about yourself and your goals. By participating in campus organizations, you will develop a sense of self, which will serve you well in your career. In addition, joining these organizations will increase your awareness of your strengths and help you develop your soft skills.
If you are not sure which organizations are right for you, look for campus organizations that cater to your major. Many student groups will have an online directory where you can find more information about them.
You will also find that almost every academic major has a campus organization. Joining one of these groups will help you meet a lot of great people and make friends you'll remember for life.
You can also get involved in campus organizations by volunteering your time. Often, your campus will host volunteer opportunities for students, such as community cleanups or planting trees.
Find out more about campus events by looking for flyers or visiting the official website of the school. Many students enjoy working on campus. It allows them to make new friends, and it's a great way to earn money while at school.
Ask Open-Ended Questions
When you talk to new people, try to ask open-ended questions. These questions will help you start a meaningful conversation. They will also help you find out more about the person's interests and world view. They will also improve your communication skills. Here are a few ways to use open-ended questions.
Open-ended questions evoke stories and encourage thinking and problem-solving. They will also help children develop empathy and understanding. They can also improve their knowledge of a topic, improve communication skills, and develop cooperation.
In addition, these questions help develop memory skills by forcing a child to think about the past or describe their current situation. These skills will also help them expand their language and vocabulary.
Open-ended questions can be turned into a variety of other kinds of questions. For example, if you ask your friend what they want for breakfast, you can ask them if they'd like to share their favorite foods. For example, if they like ice cream, you can ask them if they would like to eat it. Then, ask them to elaborate on the details.
Be Confident In Your Own Shoes
Everyone faces different challenges in school. If you're struggling with something, work on building your confidence. Keeping a positive mindset and surrounding yourself with friends can help you to get through the school year.
The next step is to find activities that you enjoy. The more you are around friends, the more comfortable you'll feel.
Avoid Shutting Yourself Out
One of the most important steps in making friends at school is to avoid shutting yourself out. Try to go to after-school hangouts and school events to meet new people. It may sound easy, but making friends in school can be a risky endeavor.
Another key to making new friends at school is unplugging from technology. If you're constantly on your phone, you'll send the message that you're not interested in meeting new people. And if you're not willing to meet people, they'll not be willing to listen to you. If you're a shy person, make yourself available to the world.
Find Like Minded People
Make sure you make friends with people who share your interests. For instance, if you're a passionate reader, you can join book clubs and go to public readings. You can also strike up a conversation with anyone who carries a novel around.
Academic clubs such as debate teams, math quiz teams, and entrepreneurship clubs are also great options. Most importantly, try to make friends with people who make you feel comfortable being yourself. Even though a popular person may seem like a good friend, don't fall for a friend who disrespects you or makes you feel uncomfortable.
Be Proactive in Starting Conversations
One of the best ways to make friends at school is to talk to other students. Even if you only know them from class, try to make small talk with them to begin building relationships.
You can start by asking them how they are and complimenting them. You can also arrange to sit next to them at lunch time. You can also ask them about their hobbies and teachers if they have any.
Another great way to make new friends at school is to ask open-ended questions. Avoid asking short, yes-or-no questions. This way, you'll be more likely to receive a detailed response. Some good examples of open-ended questions are: "What do you read?" or "What do you like about school?"
Listening is an important skill to learn in order to make friends. If you can learn to listen to other people, you'll gain their trust. By listening to others, you'll learn about their interests, which can make them more likely to talk to you.
How to Help Your Child to Build Good Friendships at School
If your child isn't making many friends at school, try these tips to help them get started. Encourage them to interact with new people and to join extracurricular activities. This way, they will make friends easily and have more fun. Likewise, encourage them to communicate with their friends.
Encourage Your Child To Make New Friends
There are many strategies to encourage your child to make new friends at school. Some of these strategies can even be used at home to help your child with the transition.
For example, you can role-play with your child in order to encourage him or her to talk to new people. Another tip is to share with your child the stories of the friends you made when you were young. This can be particularly helpful if your child is shy.
Once your child has a friend at school, try to help them keep in touch. Encourage them to write letters to that person, or call and chat with them. Alternatively, you can role-play with your child, pretending to be the other child. In this way, you can get your child to follow the conversation.
Encourage Your Child To Communicate With New Friends
Children are often shy at school. It is important for them to learn to communicate with people who are different from them. Playing games with different classmates can help them make friends.
Encourage your child to play these games with others, even if they are shy. You can also help them find new friends by sharing pictures of their childhood friends with them.
It is important for your child to learn how to communicate with new friends. It is best to model this behavior and be friendly with other children. Try to meet new people and invite them over for playdates. This will show your child how to interact with new people and make them feel comfortable.
Encourage Your Child To Be Socially Active
If you're concerned about your child's social skills, the best way to help is to model them. Try to show them that it's perfectly OK to turn down affection and that having boundaries is OK.
This will make them feel more comfortable around other people. Also, work on teaching your child to be positive and have a positive attitude. This will help them build friendships and succeed in school.
One way to get your child to be socially active at school is to encourage them to participate in classroom activities. If your child is shy, try to get him or her to open up and let others know about his or her interests. This way, the child will feel more included and comfortable in the classroom.
Encourage Your Child To Participate In Extracurricular Activities
One way to help your child develop good friendships at school is by encouraging them to get involved in extracurricular activities. Your child's teacher can often give you recommendations based on his or her interests.
Moreover, you can also get referrals from other parents. You can also do a research online or visit the library to find activities that suit your child's interests.
Moreover, extracurricular activities are beneficial for your child's academic performance. They exercise important parts of their brains, such as the creative, memory, and critical thinking regions.
They also teach valuable life skills, such as time management, how to work with a team, problem-solve, and be persistent. They also help children to improve their self-confidence and self-esteem.
Encourage Your Child To Turn-Take
It's important to encourage your child to turn-take, to make friends with other children, in order to have healthy social skills. To help them achieve this, parents can work on improving their child's empathy and listening skills. It's easy to build a friendship when a child shows interest in someone else, and by working with them, parents can help them develop these skills as well.
Playing games that teach turn-taking is an excellent way to teach your child how to wait their turn. You can introduce them to board games like "Snakes and Ladders" or "Candy Land" and gradually increase the complexity of the game. Once your child is comfortable waiting for his turn, they can invite a friend to play with them.
Developing a positive friendship is difficult for children, but encouraging your child to share can help them to build good relationships. Friendships are complex, and most relationships require a balance of giving and receiving.
It's important to remember that children develop at different rates, so don't be too worried if they don't start sharing at a certain age. Children learn to share as their emotional, social, and cognitive development progresses.
Start by watching your child interact with other children. If they appear to be attracted to a particular child, encourage them to build a friendship with them. Playdates are another great way to develop friendships. These playdates are also an opportunity to identify learning opportunities and strengthen communication skills.