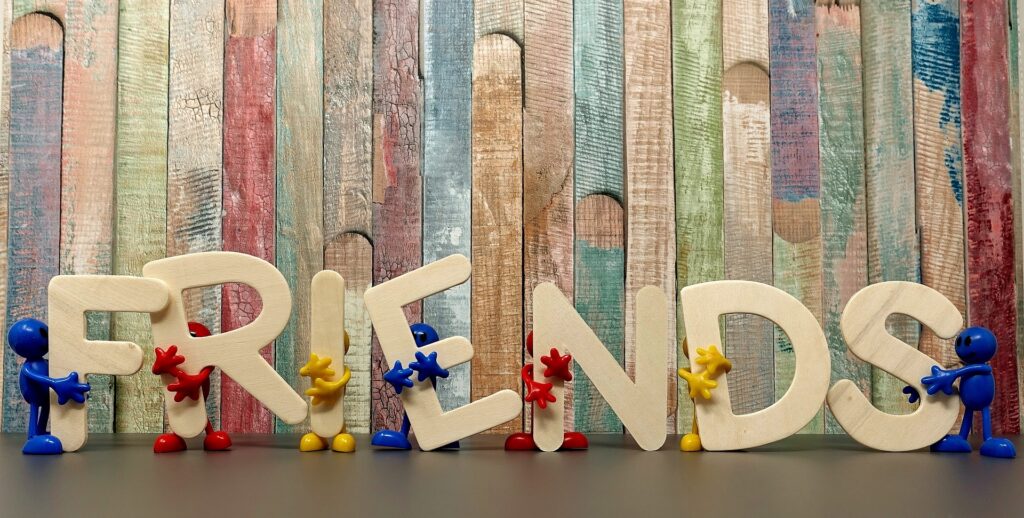 How to start a conversation casually can be tricky, but there are a few things you can do to make it easier. You can start a conversation by asking a simple question or mentioning something in common. This is a great way to get to know someone and signal interest.
It's not easy to start a conversation with someone you don't know very well. But if you follow these tips, you'll be able to strike up a casual conversation with anyone.
Are you wondering "how do you start a conversation with someone new?", This article will teach you how to break the ice and build rapport in just a few minutes.
Be Prepared
If you're going to talk to someone who isn't your friend, make sure you've got something interesting to say. You should also be prepared to listen to what they have to say.
Ask Probing But Non Personal Questions
People love talking about themselves, so ask questions to keep the conversation flowing. Try asking open-ended questions such as "What do you think?" or "How did you come up with that idea?".
Asking for information is a wonderful conversation starter. It's a natural method to immediately create rapport. Even if you know the answer, it's an excellent method to approach someone if you're stuck.
You can ask a colleague about the conference if you see them at an event.
Listen
Listening is an important aspect of building relationships. You should also listen carefully to what people say. If you're interested in learning more about them, ask questions. This will help you understand how they came to their opinions and why they hold those beliefs.
Don't Talk Too Much
People often talk too much when they try to make small talk. Instead, focus on listening to others. Ask open-ended questions so that you learn more about the other person. And don't interrupt. Let them finish talking before responding.
Smile
Smiling is one under rated aspect of relationship building. If you smile at people, they will feel comfortable enough to share more personal details. You might even find out something interesting about them.
The Power of Appreciating and Affirming People
Compliments can enhance someone's confidence. Pick a trait you like and explain why.
"Your hair is beautiful. You look great."
Follow-up questions include where they have their hair trimmed and how they choose the style.
Give Positive Feedback
Giving positive feedback is related the earlier point on appreciating and affirming. An event or scenario usually has some positives. The last office happy hour or a night before's sports game could have been the occasion. If someone shares your opinions, you'll have an interesting chat.
Did you watch last night's game? Our crew is finally clicking."
The conversation can then move deeper into the game or another sports team.
Offer Help
If you can help a friend, do so. When you demonstrate real concern, helping others can make you likeable and earn their trust.
Can I assist file binders? "Need a chair?"
You can then ask about the binders' contents.
Request Help
Requesting aid also works. It works because the other person feels helpful, especially if it's easy. If someone does you a favor, they may trust you more. Asking for help can help you start a discussion, but be considerate.
"Where's the conference room?" Please lend me a pen.
You can always find a topic to discuss with someone who shares something with you. Shared experiences make getting along easier, which facilitates communication and connection building.
When did you see Rachel? How's the Philadelphia office?
Solicit Opinions
Soliciting others' opinions indicates you value their input. Many people will answer your queries if they're knowledgeable with the topic. Choose timely issues for opinions.
"How's the new cafe's coffee?" Are those brand-name shoes? Comfortable?
Interest Yourself
Find a topic the person loves. Passions can help you learn from coworkers. Be positive and kind.
"Your T-shirt says [band name]. Have you seen one? I saw in your welcome email that you're from Barbados. How's it?
Asking A Good Question
When you're trying to start a conversation casually, you might wonder how to go about it. This is where asking a question can help. Using questions to elicit information about your conversation partner can help you learn about their interests, which in turn will help you develop a better conversation.
Depending on the context of your conversation, your questions can range from simple to complex. Generally, questions at the beginning of a conversation should be neutral and easy to answer. They should also play off of light conversation starter topics, such as family, work, or hobbies.
These topics will allow you to transition into deeper questions later. For example, if you are at a holiday party, you can ask your guests about their favorite food.
Talking About Something Common
If you want to start a conversation casually, start with something that is in common with the other person. For example, you can talk about the last great television show that you've watched. This way, you'll have common ground, and you'll likely have some follow-up conversation about that show.
If you're at a party, you may not even have to introduce yourself. Simply ask a question about something that the other person has in common. The subject of the question will likely be a topic of conversation, and it will likely encourage the other person to answer.
Avoid bringing up personal topics that might make them uncomfortable, such as their appearance. Try bringing up something funny or interesting that you've heard about.
While it may be tempting to start a conversation with random topics, try to stay away from bringing up topics that may make the other person uncomfortable. If you've never met this person before, you don't want to go into a subject that could hurt the other person's feelings.
Making A Joke
You can use a joke to start a casual conversation. However, you need to be careful about how you use humor. If you use the wrong approach, your conversation will go nowhere fast. There are some common mistakes that you should avoid when making jokes.
For instance, you should avoid memorizing jokes. Using prewritten jokes can disrupt the flow of the conversation. Also, joking at someone's expense can lead to uncomfortable situations. You should also avoid sarcasm, which is a mean thing said in a nice tone.
Another mistake that you must avoid is jumping into a serious topic immediately after making a joke. This can be stressful for an introvert. It's better to switch to another topic before diving into serious topics. One way to do this is to mention a weekend activity or a funny video.
A good joke is not only clever, it also builds a sympathetic connection. If you're aiming to create a conversation with someone you don't know, choose a topic that is relevant to your shared interests.
For example, if you both love sci-fi, pick a topic about aliens or time travel. Using humor to begin a conversation can be a good way to build a friendship.
Signaling Your Interest
When trying to start a conversation with a stranger, you can signal your interest with subtle body language. Make sure you look at the person's gaze and feet when approaching them, and try to gauge their mood. If you feel they don't have much to say or aren't really into the conversation, look away. Your body language should match your words and make it clear that you are friendly and open to the conversation.