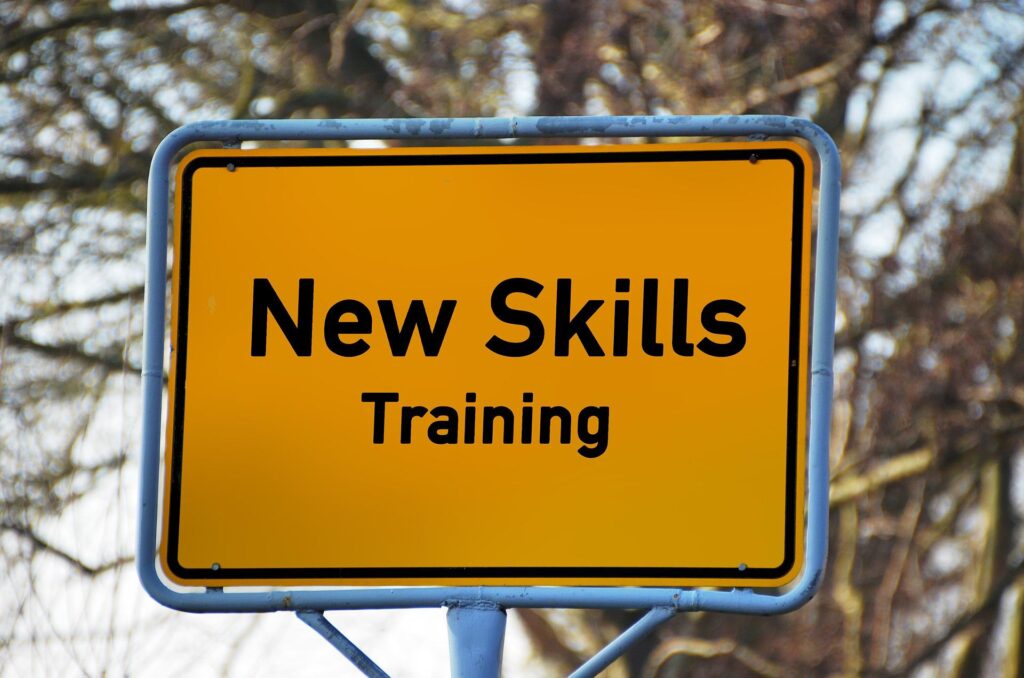 Upskilling for employees has a number of benefits. Some of these include increased productivity and decreased turnover. Another benefit is improved morale and motivation.
These are just a few of the reasons why companies invest in upskilling for employees. Incorporating upskilling into a company's learning package will help employees advance their careers.
Improves Productivity
An organization that invests in upskilling employees can benefit from a higher employee retention rate and reduced costs. Upskilling employees can also improve the organization's brand and appeal to potential new hires. As CitiBank's  Kate Matthews noted, the benefits of upskilling current employees outweigh the costs of hiring replacements.
Keep Pacing with Technology is Essential
An employee's ability to use new technologies is essential for success in today's increasingly digital-driven world. With the rise of automation, new roles are becoming obsolete and employers need to ensure that they stay ahead of the curve.
The first step in a digital upskilling program is to define the required skills and determine the ease of implementing them. Otherwise, a skills gap could block the company's growth in the future.
It Increases Employee Confidence
Upskilling employees also helps increase employee confidence. A more confident workforce tends to share ideas more openly, which is vital to a healthy work environment.
Upskilling employees can also foster teamwork within the organization and reduce workplace conflicts. And of course, the company's bottom line will benefit from the enhanced morale of employees.
The concept of upskilling employees is not new to the business world. It's also a great way to save money by cutting the cost of hiring new employees.
Today's workforce expects more from their jobs. That means paid holidays, affordable healthcare, and professional training. Upskilling your employees can reduce hiring costs and streamline the onboarding process.
Upskilling employees is beneficial for workers at every level of an organization. The benefits range from technical knowledge to interpersonal skills. In addition to digital technology, there are courses and certifications that can help employees fill gaps in their skill sets.
Upskilling employees can also prepare them for higher-level positions. This way, you can strengthen your talent pool and create the next great employee.
Reduces Turnover
Upskilling your employees helps you keep them engaged, increase their job prospects, and improve their job satisfaction. Additionally, it will help them avoid unemployment or other risks associated with changing jobs. Recent surveys revealed that 79 percent of executives believe that a shortage of skilled talent is one of the biggest challenges in the business world. As a result, many companies are forced to cut back on staff and are not always able to provide funds for retraining.
Enhances Business Competitive Advantage
Employee upskilling will also increase your business's competitive advantage by allowing you to fill new positions more quickly. It will also make you more responsive to changing demands. For example, when an organization needs an IT professional to fix a security-related problem, it can often wait months to find the best candidate. By contrast, an organization that invests in training its existing employees can fill the need more quickly and more cost-effectively.
Upskilling is An Investment
The most important thing to consider is the amount of money you are willing to invest in the skills of your employees. Employees should be offered a competitive starting salary and regular raises, and you should consider paying them more if they have specialized skills in your industry.
Also, it is crucial that you make internal positions easy to fill. Employees often leave their company because they do not feel they have the opportunity to advance in their careers. However, research shows that companies that invest in internal hiring will keep their employees for longer.
A high turnover rate can be costly, so reducing it is essential for your business. The annual cost of replacing an employee is $1 trillion per year and can cost you as much as twice their annual salary. Most turnover is preventable, and making small changes can have a big impact.
Boost Performance
A well-designed upskilling program can boost your employees' performance and retention rates. The process requires a thorough discovery phase. The goal is to provide the appropriate skills training at the right time and place. Once you've identified the skills needed for your business, you can start planning the best way to upskill your employees.
Improves Morale
Incorporating employee upskilling into your business strategy is an important step for increasing morale. A satisfied employee will produce better results, which will translate into satisfied customers and shareholders. This will make your employees feel appreciated, which will make them more likely to work harder and be more productive.
Upskilling can help your business become more successful, but it's not always easy. Employees need incentives to participate, and it can be difficult to keep them interested in pursuing additional training.
For example, offering a prize for successful training can motivate employees to participate in future training. Plus, upskilling employees can help improve company morale and boost employee retention, which are all important to the success of any business.
Upskilling your employees is a great way to boost employee morale and help your business stay competitive in the marketplace.
Besides improving your business's reputation, it can help you save on recruitment costs and build an adaptable, flexible and agile workforce. Furthermore, upskilling your employees improves the culture of your company, making it easier to attract the best employees.
Providing your employees with the tools and training they need to stay on top of their game also boosts morale and productivity. Happy employees are more satisfied and will go the extra mile for customers. This will lead to happier customers and stronger brand advocates. And happier employees are better at what they do.
As more employees seek better career opportunities, upskilling employees can help your business avoid costly turnover. Upskilling your employees can help you retain them, as they are more likely to remain loyal. Upskilling helps your employees gain new skills and make them more marketable for promotion. The benefits of upskilling your workforce are enormous.
Upskilling your employees increases productivity and makes your employees more adept at identifying inefficiencies in their work. A study by the MIT Sloan School of Management shows that eight out of 10 employees become more efficient after being trained.
Improves Motivation
If you're looking to improve employee engagement and boost motivation, upskilling can help. Studies show that 86% of CEOs who invest in upskilling programs see higher employee engagement.
Plus, empowering employees with new skills and tools increases their productivity and reduces the time spent on mundane and monotonous tasks. Plus, 77% of employees are willing to take up new training opportunities.
Understanding the Process of UpSkilling
When it comes to upskilling employees, the process starts with knowing what drives your employees. Ultimately, if your employees are satisfied with their jobs, they're more likely to deliver better results and satisfy customers.
In turn, happy employees will ultimately make your company happier. This ultimately means more satisfied customers and shareholders.
Upskilling employees can also help reduce employee turnover, which can be expensive for a company. The average cost to replace an employee is $15,000, and the time spent finding a suitable replacement is even more expensive, particularly in highly specialized industries.
Furthermore, upskilling your employees shows them how much you value their contributions, and offers a more rewarding outlook for their future careers. Finally, upskilling employees also improves employee morale and loyalty and creates a positive workplace environment.
Upskilling your employees is an important strategy for retaining employees and attracting top talent. Companies can provide financial incentives to help employees acquire new skills, such as educational rebates or increased training and development budgets. Further, by providing upskilling resources to employees, they can ensure a more competitive workplace.
Another benefit of upskilling your workforce is that it keeps your employees up to date with industry trends. The better-informed workforce is more likely to produce better work. As a result, clients will be willing to pay more for your products or services. Additionally, these happy clients will become stronger brand advocates.
Upskilling for Individuals
For individuals, upskilling is great way for you to increase your edge in the work place. Not only does it help to enhance your edge in your current job, it increases your prospects for a promotion and for high level jobs even in a different company.
Upskilling is a form of investing in yourself and personal development.  When you expand and strengthen your skills set you are making yourself a great asset at work. Upskilling also yields satisfaction and purpose driven life.
Final Thoughts
Upskilling is a key strategy for keeping up with the latest trends and ensuring you stay competitive in your industry. By building your employee's skills and knowledge, you can improve productivity and increase their motivation levels. Upskilling is a valuable investment and will lay the foundation for success.