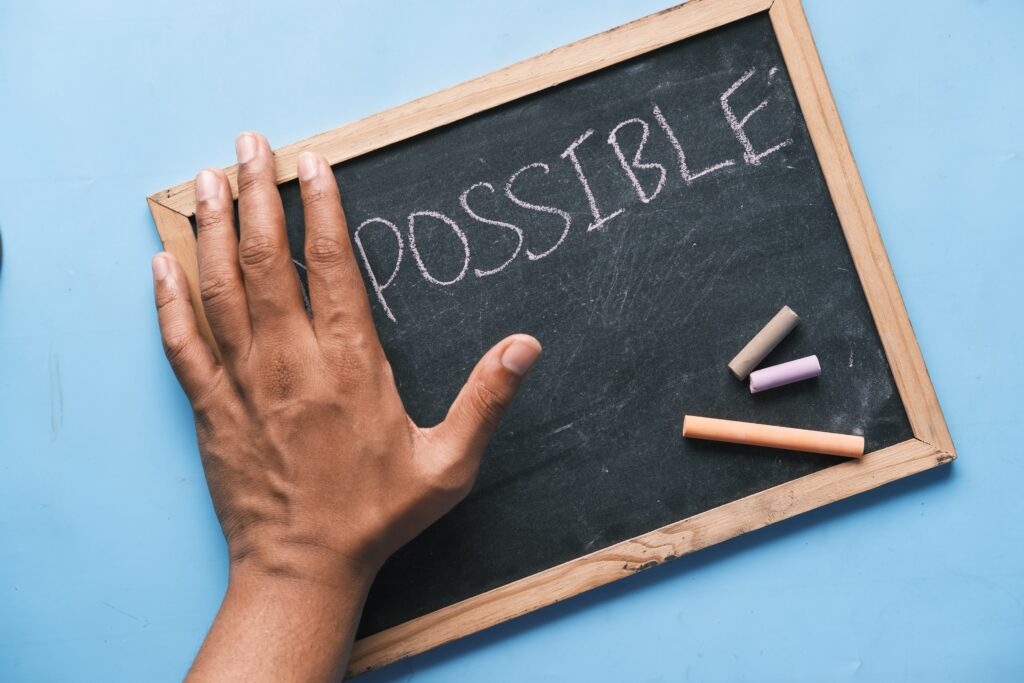 Personal development or self-improvement refers to activities and efforts that develop a person's capabilities and potential.
Personal Development also builds human capital and can enhance your employability while improving your quality of life and the chances of realizing your goals and dreams overall.
Examples of Personal Development Activities
There are many personal development activities you can take part in. The activities and programs range from building emotional intelligence to learning a foreign language to working on your work-life balance.
Personal development activities do not always have to cost you money.
There are free programs and resources you can access and get started with.
Some activities and resources are can be accessed or downloaded from the internet.
Building Your Emotional Intelligence
Developing emotional intelligence can enhance your leadership skills, boost morale, productivity and communication.
The right tools and training can also help you advance in your business and career.
For example, an online Master of Arts in Leadership program from Ottawa University can help you build your emotional intelligence.
The course will also provide you with tools to assess your own emotional intelligence and strategies to improve it. In addition, it will help you develop empathy for others.
As with other aspects of personal development, building emotional intelligence is crucial.
The first step in developing emotional intelligence is managing stress. Studies suggest that your current emotional experience is often a reflection of what happened to you during your early childhood.
Your ability to regulate core feelings is dependent on the quality and consistency of your early emotional experiences.
Positive experiences and consistent nurturing from a primary caregiver will likely help you develop a higher level of emotional intelligence.
Good emotional intelligence includes understanding how you interact with others and applying them to your work.
The ability to manage your emotions is essential in professional settings. Having a good social skill set will help you build relationships, manage conflicts, and be a good team player.
In addition, emotional intelligence skills can make you a better manager and lead others well. The most important aspect of building emotional intelligence is developing greater self-awareness.
The skills of emotional intelligence are based on both science and psychology. People who are naturally empathetic are more likely to have high emotional intelligence levels.
People with low EQ skills, on the other hand, need to practice self-awareness and conscious interaction with others to improve their social skills. It takes work, but the rewards are worth it.
If you're serious about personal development, you should invest the time to cultivate your emotional intelligence.
Learning a Foreign language
Among its benefits, learning a foreign language helps individuals develop their social skills and improve their communication skills.
The experience can lead to new opportunities in your career.
It can also help you understand other cultures and improve your network. It can be challenging to find a good online language quiz, but the reward is worth the effort.
Besides, you'll be able to gauge your progress, ensuring that you're on the right path.
Foreign Language Learning and Brain Function
Another benefit of learning a new language is that it improves your brain's function.
By exposing you to a different culture and way of thinking, you'll be able to make the most of your brain's potential. You'll also gain new skills in reading, speaking, and negotiating.
And you'll be much more likely to get the job you want. Moreover, you'll be more confident and work toward your goals with more confidence.
Several online language learning resources are available, from books to podcasts. You can also listen to podcasts or audio books and read the articles.
While reading, try to learn the language by reading articles in its native language. Using a news reader application is also a good way to stay abreast of current affairs.
Other media sources, such as television shows, magazines, and blogs, can help you practice your new language skills.
In the world of globalization, it's important to understand how different cultures interact with one another.
Learning a new language helps you maintain your focus and block out distractions. And if you want to enter the world of business, it's crucial to be bilingual. In fact, speaking at least two languages can double your career options.
Learning a foreign language is a great way to demonstrate your versatility, intelligence, and sensitivity to different cultures.
Working On Your Work Life Balance
While working on your work life balance is an organic concept, planning is a useful way to create a better balance.
The goal of work life balance is to maintain your strength and productivity while being able to manage the demands of your professional life.
Your life is meant to be balanced, and work-life balance should not sacrifice your health.
It should be beneficial for both personal and professional projects. Work-life balance is a critical aspect of personal development.
Stress can affect your mental health, and a good work-life balance means releasing worries and detaching from work.
The economy depends on working people, so work-life balance is a key component of personal development.
Many people find that they cannot achieve work-life balance and their stress levels skyrocket.
Fortunately, there are ways to achieve work-life balance without stress and burnout.
Another effective way to improve work-life balance is to take up a worthwhile hobby.
This can reduce the stress of the office and work, and improve your mental health and performance.
A negative habit or activity can be just as beneficial for your health and well-being.
Dropping it may not be as beneficial as making a positive change, but it is still a positive step for your overall health.
Learning A New Skill
Developing new skills improves your life in many ways. For example, if you know how to fix a printer, everyone at work will want to be friends with you.
If you know a foreign language, you'll naturally draw attention.
Knowing a new skill also improves your relationships with coworkers, and can increase your respect among peers.
Developing new skills can also help you land a job, as many interview questions ask about new skills.
It can be therapeutic for a troubled mind to learn a new skill.
Learning new things helps you see your potential and stop beating yourself up for not being good enough in one career path.
Developing new skills can be valuable outside of work, too. You can take courses related to your current career or take lessons on subjects you have no experience with.
Either way, the new skills you acquire will still benefit you outside of your work.
Developing new skills also helps you become more confident. Having confidence in yourself will show in your interactions with clients and coworkers.
It will also make you more creative and innovative. You may have the natural leadership qualities you need, but don't think that you can't improve them.
Developing new skills will help you become more competitive in the job market and enhance your personal life.
Learning new skills will also help you improve your communication skills.
Employers value the willingness to learn. When hiring someone, they will evaluate your skills and see how easily you can learn new ones.
They are also looking for growth potential, and if you can show this in an interview, you'll stand out from the crowd.
According to a Harris Poll survey, 81% of businesses place a high priority on employee growth. Learning a new skill shows you're willing to take on more responsibility.
Becoming A Better Manager
Personal development is not only important for employees and budding professionals. It is important for those who have already reached lofty levels in their careers and society.
For example managers must consistently engage in personal and career development programs to enhance their leadership functions and skills.
One of the most important aspects of being a better manager is the ability to manage your time.
By being more effective with your time, you can increase your productivity and efficiency.
In addition, by practicing patience, you'll also become more focused and less stressed.
Being patient helps you to calm down, which will make you a better manager. If you're impatient, try tracing its cause and finding ways to overcome it.
To be a better manager, you must identify your weaknesses and accept that they do not detract from your ability to lead others.
If you are not sure where to start, reach out to a trusted colleague or friend for a second opinion.
A trusted colleague may be able to spot your weaknesses, and they can help you develop an action plan.
This way, you can improve your leadership skills without risking your current job.
In addition to developing your managerial skills, you must also take care of your employees.
Great managers make their employees feel cared for and promote a productive work environment.
They understand their employees' roles and always stay on top of the dynamics of their teams. The Gallup study found that 75% of quitting American workers cite poor management as a primary reason for leaving their jobs.
And a WBI survey revealed that the majority of workplace bullies are passive-aggressive managers.
Final Thoughts
Personal development is a critical aspect of the development of every individual. This is something that does not obtain naturally .
Therefore, we all must be intentional about it. It is never too early to start your journey. All the best.