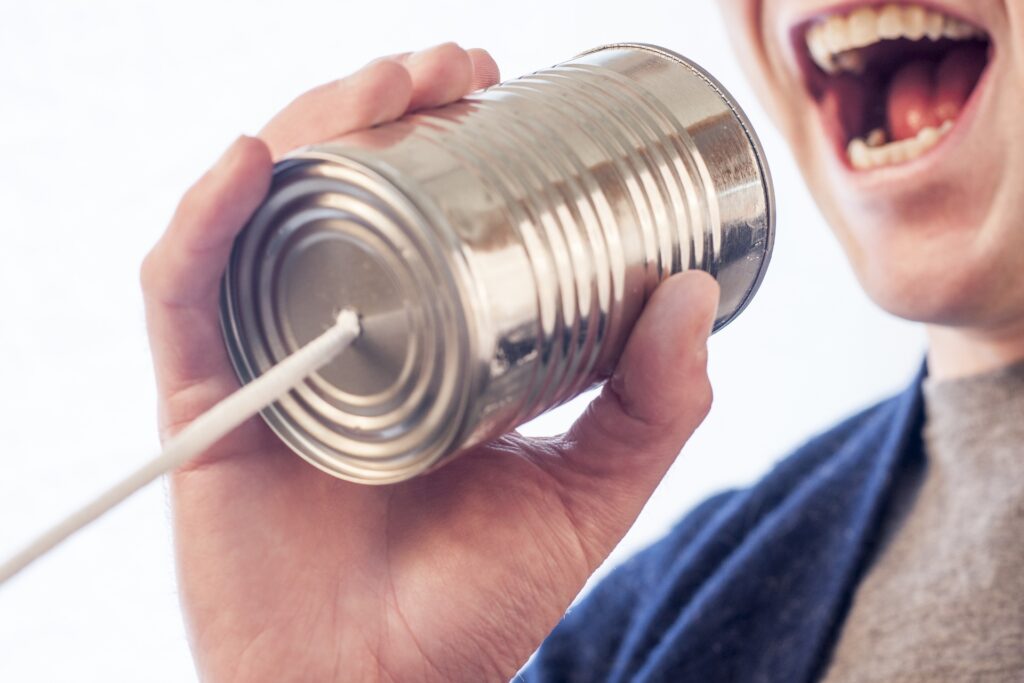 Being able to communicate yourself and enhance both your personal and professional connections is simple when you learn good communication techniques. You may express yourself more effectively in job interviews, business meetings, and both your personal and professional lives if you can listen intently and speak clearly.
Steps in Developing Effective Communication
Below are steps to take in developing effective communication
1.Active Listening
Active listening is the first step in effective communication. It's likely that you are not listening to or responding to what others have to say if you are only concerned with how you are expressing yourself. A good communicator employs a range of listening techniques. They listen carefully and make others feel heard and taken into consideration.
2.Empathy
Being a great communicator requires the ability to comprehend the emotions of others around you. Understanding and relating to another person's feelings are two aspects of empathy. The capacity to empathize and possess strong emotional intelligence both help you establish relationships with others and improve your communication skills.
3.Nonverbal Communication Abilities
Effective communication relies on nonverbal cues in addition to verbal messages. Your messaging and presenting abilities will improve as you become more conscious of your body language and voice tone.
4.Teamwork
An essential component of developing your corporate communication abilities is the capacity to constantly interact with coworkers and actively engage in team building. You'll be able to speak with others in the workplace more efficiently the more strong bonds and rapport you develop with them.
If you are in the process of developing an effective communication strategy, there are several steps that you can follow.
These steps include planning before you communicate, identifying your audience, developing a strategy, and monitoring and feedback. Taking these steps can make the process go much more smoothly. And it will make sure that you get the results you are after.
Planning Before You Communicate
Creating an effective plan is critical to developing an effective communication strategy. A good plan must include a clear call to action and the specific purpose of the communication. You should also consider the audience and the context for your message.
Different audiences respond differently to different media, so it's important to know exactly what you're trying to communicate. Consider audience segmentation, status, and expert knowledge, and use these elements to guide your planning.
If you're developing a communication plan for a project, you need to establish a goal and then organize your actions towards it. For example, you might create a communication plan to raise awareness of a new initiative and its long-term impact on the community.
Your plan should also define a messaging strategy to target the right audience, design the message for the intended audience, and evaluate your efforts to reach the goal.
The plan should also include details on how you'll reach your target audience. Understanding your target audience will help you determine what information is necessary and which information can be left out.
This will ensure that your message is clearly understood. You should also choose the best channels for your communication. Choose a delivery method that's convenient for your audience and provides all the information that they'll need to know.
Identifying Your Target Audience
The first step in developing effective communication for your business is to understand who you are communicating with. It is essential to know what your target audience wants and needs, and how they live their lives.
To do this, try to put yourself in their shoes. Try to identify their needs and problems, and think of how you can solve them. Also, identify what makes your business unique and different from your competitors' offerings.
It is also important to understand what they want from your products or services. Knowing what your target audience is looking for can help you develop better products or services. Using data from social media and invoices can help you figure out what your audience wants.
Look for topics that they are talking about, what they want to learn about, and how they are feeling. Look for how often your products or services were mentioned by your potential customers.
Narrow Down Your Communication
Once you have identified who your target audience is, you can narrow down your communications according to those characteristics. For example, you might want to focus on people of a certain income level, or you could focus on people of a certain age or gender. You can also do surveys or focus groups to find out more about your target audience.
Identifying your target audience is the most important step in developing an effective communication plan. Your messages must be crafted to be relevant to your target audience and reach their interests, wants, and needs. Remember to tailor your message and avoid using jargon. By using the right words and phrases, you can deliver your message effectively.
The target audience depends on the type of product or service you are selling. For example, a shoe vendor might target a wide audience, while a high-performance running shoe manufacturer would target a narrow niche market. Similarly, a physical therapist's target audience might be middle-aged men suffering from back pain.
Developing A Communication Strategy
To develop an effective communication strategy, start by identifying the audience and influencing factors for your communication. Review your situation analysis and conduct an audience segmentation exercise to determine your priority audience.
This will give you an outline of the key activities and products you need to create in order to achieve your communication goals. Developing a communication strategy can also be a great way to get input from your stakeholders and partners and set a course of action for the entire project.
Developing a communication strategy requires engaging the entire organization. You should start by defining the target audience and describe the relationship you want to develop with them.
For example, do you want team members to feel that your organization is a great place to work? Or do you want your clients to feel that your products meet their needs? You should be clear about what your company does, who your partners are, and how they can benefit from working with you.
Define the Mix of Channels
Developing a communication strategy involves defining the right mix of channels. You should have a clear understanding of your audience and your objectives. Once you've identified the channels that are relevant to your goals, develop a planning template to present all of the information in one document.
The planning template will allow you to easily review and revise your communication strategy. The final strategy document is not as important as the process of developing it. As Dwight Eisenhower once said, "plans are nothing without preparation."
The next step in developing an effective communication strategy is understanding your audience and the issues they face. Your audience must be the right size for the message you're trying to convey. You should also consider how many employees will need to be reached in order for your message to be effective.
The strategy must be aligned with the organizational goals and values. It should also be linked with the organization's employment brand. It should be consistent, credible, and speak to the people who will be receiving it.
You need to create a strong employment brand in order to establish loyalty and trust among employees. The senior leadership should set the tone and use the right types of communication vehicles to achieve your goals.
Monitoring And Feedback
The first step to developing effective communication is to understand how people respond to various kinds of messages. Feedback is an important step in developing effective communication because it allows the sender to make adjustments.
Feedback should be relevant to the audience, but it should not be an annoyance. Rather, it should help the employee grow as a professional.
In addition to the flow of information, effective communication helps in building relationships between senders and receivers. It also helps in building motivation and engagement among employees.
Feedback should be aimed at reducing the chances of misunderstandings or mistakes. In addition, it should help in reducing tension among employees who are part of a hierarchical structure.
Besides giving feedback, monitoring and receiving feedback are steps in developing effective communication. Both methods can be challenging. This article discusses pragmatic feedback models, tips on how to give and receive feedback, and how to overcome the common barriers to feedback. The most common method is informal feedback, which can be given to any member of a multidisciplinary team and is often verbal in nature.
Listen and Observe
Effective feedback involves effective listening and observing. This is crucial to ensure that the intended message is being received well. In addition, the recipient's interpretation can greatly affect the relationship between the sender and the receiver.
The interpretation of feedback will depend on the sender's communication style, the context, and the reasoning process of the recipient. The best feedback interactions involve an open dialogue between both parties, as both should be able to focus on active listening, engaging, reflecting, and developing action points for future development.
The next step in developing effective communication is to consult with communities and humanitarian responders. It is important to ensure that feedback is being properly responded to, as the feedback you receive is invaluable for your professional development.
It can also feed into your appraisal process, which is vital for good communication. Remember, communication is a two-way street, and you need to develop confidence and trust in your communication skills.