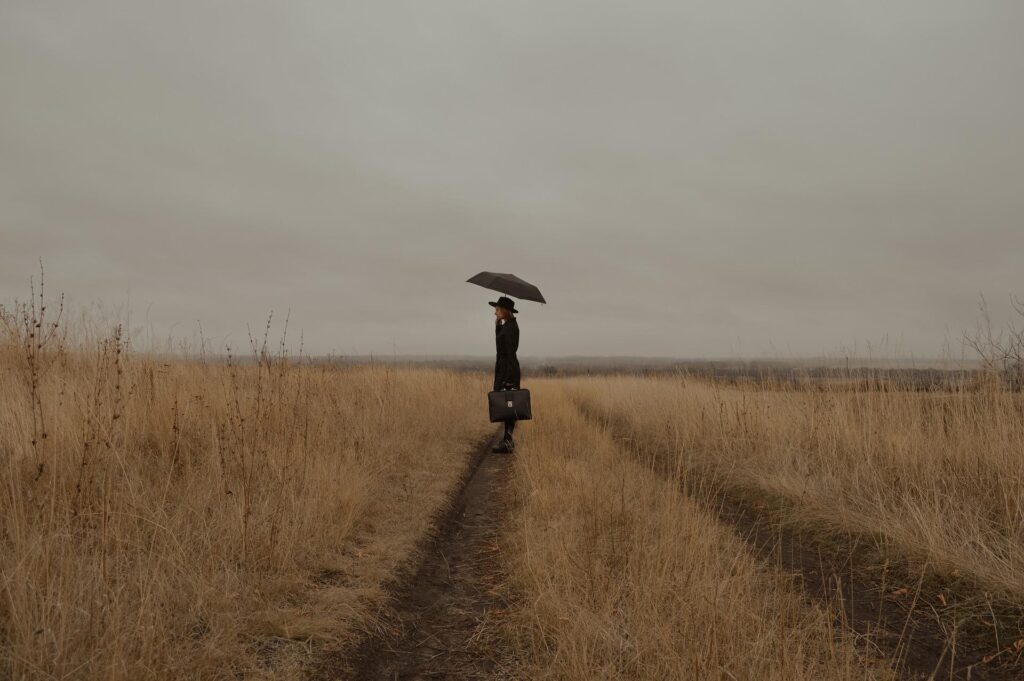 A personal development (or growth) journey is a process that lasts a lifetime.
What is Personal Development
It is a means for people to evaluate their abilities and traits, think about their life goals, and set objectives in order to maximize and realize their potential.
According to Maslow (1970), everyone has an innate need for personal growth, which materializes through a process known as self-actualization.
There is a hierarchy of needs that must be addressed for people to be able to develop to their full potential.
According to Maslow, a greater level of need cannot arise until a lower one is met. But as things change throughout life, so will the degree to which a person's current needs are driving their behavior.
Personal Development is Multi-dimensional
Personal development can take place in many forms. Some examples are Career development and Spirituality.
In addition, personal development is important for a person's happiness and well-being.
It can be challenging to find the right path for personal growth, but there are many ways to get started.
A personal development journey refers to all the dynamics, stages and steps, and efforts involved in the multifaceted growth of a person.
This article delves into an overview of the various paths and dimensions of personal development.
It will help you decide which path to take and which personal development goals you may wish to explore.
Career Development
There are many ways to improve your career, but one of the most effective ways is to develop yourself personally.
Personal development programs include a career exploration phase, where you ask big questions and explore your core values.
You can then move on to phase two, where you build effective skills and personal branding.
The third phase is all about interviewing and resume development, while the fourth is about job searching strategies.
In either case, you will be better prepared to face the future with a clear mind and a strong desire to grow.
As a career-oriented person, you'll have to spend a considerable amount of time developing your skills and knowledge.
The skills that relate to your job will be critical, but your personal development goals may also include softer skills.
You can improve your communication skills, which can reduce misunderstandings between colleagues.
Your personal development will also help you acquire new knowledge, which will make you more valuable to your employer.
A positive and successful workplace will keep your staff motivated and loyal.
Your career development journey may begin with identifying gaps that you have in your current skills.
You may need to broaden your knowledge about a department or develop your skill set in certain platforms. Whatever the case, you need a plan to overcome these gaps.
Personal development is a vital component of any career, but it is often underrepresented in most career development programs.
Fortunately, HR professionals have several innovative ways to incorporate personal development into their programs.
Self-coaching is one innovative way to develop a career strategy.  In general, a robust career development strategy includes three pillars: identifying your career goals, developing your technical skills, and improving your thought patterns.
The best way to stand out and compete in a job market is to develop yourself professionally.
Developing your skills and knowledge will not only help you land the right job, but will also allow you to grow within a company.
A career development plan will also help college students make decisions about what major to study, which courses to take, which organizations and internships they should pursue.
A career development plan can save you time and energy. Without a plan, you run the risk of stagnation.
Career development is a personal development journey for both professionals and individuals.
Personal development is also
Important for Survival in the Work Place
If you are able to contribute across domains, you will likely receive fast promotions and lucrative incentives.
Personal development is also important for survival within an organization.
No organization would retain an individual who has difficulty with change or fails to perform well under unpredictable circumstances.
This is one of the reasons why personal development is so crucial. So, take the time to develop yourself personally.
Professional Development
Developing yourself professionally is essential for success in any career. You must first develop self-awareness and learn more about yourself.
Ask yourself what kind of work you would enjoy doing, and what job requirements you would have to meet. Then you can build your network and explore career options.
You must be prepared to work hard and take the necessary steps to make progress in your career.
If you do not have the resources, seek out a mentor who can help you learn more about the field you wish to work in.
Personal Development And Career Development
Personal development and career development are closely linked. If you invest in personal development, you will gain more than you ever expected.
It will not only help you improve your professional life, but it will also benefit you financially.
A successful career will reward you for your efforts on both ends of the spectrum.
If you put in the effort to grow on one end, energy will be drawn to the other.
So, the right professional development program will help you grow professionally in both areas.
Your career development is an important part of your life. It can boost your employability prospects, increase your confidence, and create more satisfaction in your life.
Personal development is a lifetime process.
It is essential to learn about yourself and the skills you need to reach your goals. And you can even develop your career at the same time.
And if you are an entrepreneur, your career development is an extension of your lifelong learning journey.
The Role of Spirituality in Personal Development
Embracing spirituality is a fundamental aspect of personal development.
Spirituality involves exploring the nature of the self, which involves the use of self-reflection.
Self-reflection helps one to become aware of the things that are bothering him or her and seeks to develop a relationship with the higher self.
This is a crucial aspect of personal development, and many people find it beneficial.
In some African contexts, spirituality is considered a belief system. It aims to eliminate the causes of unhappiness and promote happiness.
It was once a sub-discipline of religion and is still an important part of traditional societies.
Many African people are deeply rooted in traditional religion and use it as a foundation to live life. Whether you believe in a specific religion or not, spirituality offers many benefits.
Research shows that people who engage in spiritual activities and practices are less reactive to stress.
This can improve one's overall health. In fact, it can even help combat depression and anxiety. Spirituality can also provide a positive outlook on life.
Many spiritual traditions involve organized groups and religions. Social support and community are also important aspects of spiritual communities. Involvement in these communities may be the most rewarding part of one's personal development journey.
In order to fully engage in spiritual activities, one must embrace the emotions that make them human.
This means being open to emotions, feeling empathy, and helping others. In addition, one must practice meditation and write down his or her thoughts and emotions.
By engaging in these activities, a person will feel more peaceful and happier than ever before. They will also be able to focus on the things that are important in their lives.
Spiritual Development is a Continuum
In addition to exploring the nature of human emotions, it is important to recognize that the process of spiritual development is a continuum.
It has its stages and can be understood as a journey. Erikson's stages of development were helpful for understanding spirituality in adults and children.
The Christian version of this stage is the born-again phase, which involves trust versus mistrust, faith, and hope.
The resolution of this stage is a deepening faith in Christ, and a renewed trust in God.
The journey of spiritual development is not as easy as it sounds. However, some techniques and exercises may be helpful in the early stages.
Meditation, contemplation, breathing for pranic accumulation, and yoga may be useful for people just starting out.
The use of metaphysical stones is another useful tool. Invoking a deity and a higher power can help a person become more aware of the self.
In addition to learning about the nature of spirituality, you can also use positive affirmations.
These statements can have a greater impact on your thoughts, feelings, beliefs, and decisions.
Positive affirmations will align you with your higher self and remind you of love, power, and the Universe's support.
They will also help you overcome negative self-talk, which can lead to a feeling of low self-worth.
These negative thoughts will affect your career, relationships, and personal goals.
As with any other aspect of personal development, spirituality is unique to an individual.
As a result, a spiritual development plan should be tailored to your personal needs and goals.
You should be able to develop a relationship with your higher self through various practices, as well as meditation, prayer, and gratitude.
Final Thoughts
It is important to note that each person is different, and different techniques may work for one person while not be effective for another.
So there you have it. Be intentional about the person that you want to become. Remember personal development is a journey (a process) and not an event.