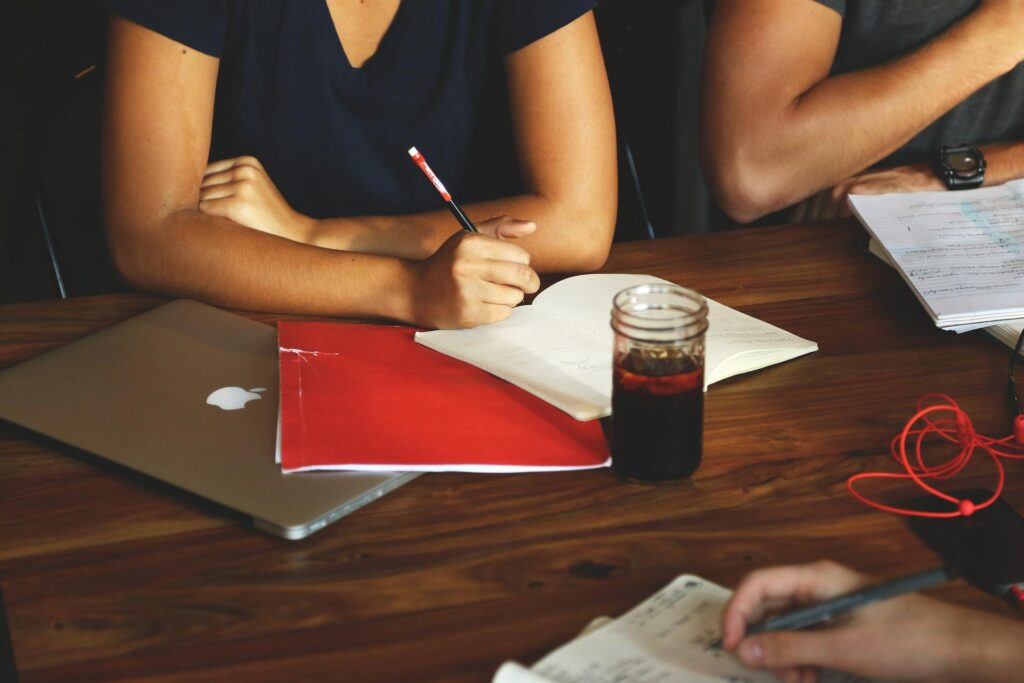 Before we can go into the what a personal development workshop is let us look into what personal development is.
What Is a Personal Development?
Personal development is an activity that builds up as a person.
It improves your skills set, personal attributes, social skills, emotional intelligence, communication, aptitude and attitude, etc.
In as far as career development is concerned, personal development also improves your employability, enhances quality of life, and allows you to realize your dreams.
There is no Age Limit to Personal Development
Whether you're a young professional looking to make a name for yourself, or you're an older adult looking to improve your quality of life, personal development is a great way to improve your life and increase your happiness.
Implementing A Personal Development Plan
To implement a personal development plan, you should identify your goals and determine how to achieve them. If you want to get started on the right path with implementing a personal development plan this is where a personal development workshop comes in.
What a Personal Development Workshop Covers
A personal development workshop will explore what personal development means, the different programs and activities involved, personal development assessments, self-awareness, different competences to be developed, etc.
Ideally, you'll be able to achieve them in a set period of time.
If you're aiming for the top 1% of your profession, this kind of plan can lead to higher pay, a better career trajectory, and improved job satisfaction.
Personal development can help you develop your ability to make better decisions, prevent problems, and harness the power of your mind to achieve your goals.
A Personal Development Project
A personal development project is an exercise in enhancing an individual's skills, abilities, and interests. It can include attending seminars, reading self-help books, and conducting research.
Some people may even engage the services of a mentor to gain insights and tips on wealth creation.
Personal development projects are a great way to improve your wealth. You can choose to take up one or more of these endeavors, or combine several.
If you're looking to upgrade your career, getting a graduate degree is a good place to start.
However, you'll probably be working full-time and may not have the time to attend campus classes. However, online degrees are not as stigmatized as they used to be.
In fact, some of the world's best universities offer online programs. There's even a personal development degree that you can earn online.
In order to succeed, a personal development plan must have a specific goal. A specific goal will be easier to achieve, because it is more likely to be attainable.
However, a vague goal can be divided into a number of smaller goals. Personal development goals should also be realistic and attainable. Using the SMART Goals  method to define your goals will help you set a timetable for achieving them.
A Personal Development Plan
A Personal Development Plan (PDP) is an ongoing process. It will be different for different people, but the overall format is the same.
It should be a realistic plan that will make you a better person. It should define your goals, as well as strategies for attaining them.
You should always update the plan to meet your needs. The goal-setting process can be fun and rewarding. This is an excellent way to enhance your self-esteem.
When you develop a plan, it's important to think about the long-term goals you've set. Decide where you want to be in two years, five years, and ten years from now.
A personal development plan also needs to outline the obstacles you'll face, and how you'll overcome them.
A plan should include a contingency plan in case you're not able to achieve your goals.
The Benefits Of Attending A Personal Development Workshop
In this section, we'll discuss what a personal development workshop is, how to benefit from attending one, and what results to expect. We'll also talk about how these workshops can affect well-being.
These workshops aim to improve participants' self-awareness, improve communication skills, and increase overall happiness. Let's get started!
Purpose Of A Personal Development Workshop
Attending a personal development workshop can have a wide range of benefits for your company and your employees.
It will increase your confidence, thereby improving your customer service and your relationships.
Moreover, it will help you recognize which relationships are worth pursuing and which ones are not.
This will help you make the most of the ones that you do have. As a result, you will be more committed to your job and to the company.
The Zoe Talent Solutions program is highly practical and includes active participation in the training.
It utilizes activities, role-plays, and discussions to teach the various skills and competencies.
The Do-Review-Apply (DRLA) method of training is used in the workshop. The workshop can be customized for your organization's needs and objectives.
It's geared for employees, managers, and business owners who are looking to improve their productivity.
While there are many ways to define personal development, one of the most common and beneficial is helping you understand yourself better.
Once you understand who you are and what you want, you can build your life around that.
While following the footsteps of other people may be tempting, you won't experience lasting happiness.
In contrast, designing your life around your goals and achieving them will give you as much joy as reaching your destination.
Inter-Connectedness And Well-Being
A study conducted on the relationship between subjective sense of interconnectedness and various well-being measures and the impact of personal development workshops found that participants who participated were more likely to report positive emotions, compassion, and lower levels of pain.
This study also found that only one of the three measures changed in the opposite direction of the expected direction, with participants performing the remote viewing task less than before the workshops.
This shows that personal development workshops are very beneficial for people's health and well-being.
This study was conducted with a small group of participants. The participants were self-selected and highly motivated. This could make the results of this study unrepresentative of a larger group. Therefore, the findings are not generalizable to other populations.
Future studies should include more stringent measures and incentives to motivate participants to complete them before and after the workshops.
In addition, the study may also reveal whether the program actually improved the participants' relationships and their confidence levels.
The purpose of a personal development workshop is to develop a person's personal skills and knowledge.
Personal skills and understanding can help you improve your relationships, improve your time management skills, and increase your self-awareness.
Ultimately, this workshop will give you a sense of satisfaction with your life. So, go ahead and take advantage of personal development seminars. It will transform your life and improve your happiness.
Effects Of Attending A Personal Development Workshop On Well-Being
A growing number of personal development workshops have been conducted to increase participants' levels of well-being.
Another benefit of attending a personal development workshop is an increased sense of confidence, which will in turn improve the way people deal with clients and coworkers.
Moreover, employees will be happier and more loyal to their companies because they will have more positive energy.
A company that supports personal development will have happier and more loyal employees.
Employees will feel that their boss is also committed to personal development.
They will also be more committed to their work if their boss is also committed to their own personal development.
Improved Self-esteem and Relationships
The overall goal of personal development is to improve one's self-esteem,  relationships, goals, and overall happiness.
These goals can lead to increased confidence and satisfaction in life. It is also beneficial to your career if you know how to manage your emotions and handle your daily life.
The results of attending a personal development workshop can be both personal and professional.
There is a wide range of benefits from attending such a workshop, and you can choose to attend one for yourself or your employees.
While personal development starts with the relationship between you and yourself, it can also improve your relationships with others, work, and community.
Personal development will not only improve your relationships, but it will also help you develop better communication skills. You will be more effective and influential.
Personal development is essential if you want to reach your goals and live a life that is fulfilling. It will also improve your career and business life. It will also help you navigate any situation in your life with confidence.
Final Thoughts
Personal development workshops will help you become a more creative person.
By learning about new ways to express yourself, you will become more confident and able to motivate others.
Personal development also helps you develop your artistic abilities.
Developing your artistic abilities will help you cultivate more ideas and follow through with them. Your creativity will improve dramatically.
Ultimately, you will be more attractive and interesting to others. Personal development will help you become a better person.